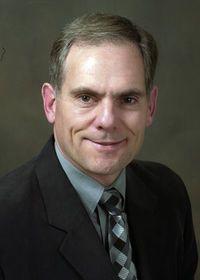 A mistrial was declared in the case of coal boss James Laurita, who faced a host of charges surrounding illegal campaign contributions in U.S. District Court in Clarksburg.
The jury had indicated it was deadlocked fairly early into the deliberation process Friday afternoon, but Judge Irene Keeley, who denied an oral motion for a mistrial from Laurita's attorneys, told the jury to go back to deliberating and try to reach a verdict.  However, the jury still failed to reach a verdict, and a mistrial was declared Friday evening.
The U.S. Attorney's Office for the Northern District of West Virginia is still weighing whether to retry Laurita."I appreciate the hard work of the prosecution team. This is the justice system in its truest form. We respect the jury's time and appreciate their work to try to come to a decision. We will continue to evaluate the case to determine any future prosecution," U.S. Attorney Bill Powell said in a written statement.
Laurita is accused of funneling money to political candidates while skirting federal election laws between 2010 and 2013.  He was indicted on one count of of schemes to provide false information to the Federal Election Commission; three counts of causing a false statement to the FEC; one count of causing excessive contributions and two counts of causing contributions on behalf of another.
U.S. attorneys have argued Laurita directed eight executives at his company, Mepco LLC, to make campaign contributions to certain candidates and then channeled Mepco money to the employees as "bonuses."All eight employees testified at trial that they knew the bonuses were reimbursements for campaign contributions and were informed of the alleged scheme during a 2010 meeting with Laurita.
Source: Mistrial declared in case of coal boss accused of campaign fund scheme | Cops & Courts | wvgazettemail.com