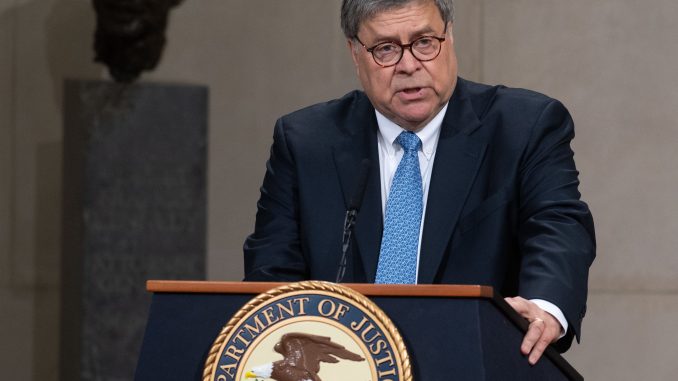 The federal government will resume executing death row inmates after nearly two decades without doing so, the Department of Justice announced Thursday.
Attorney General William Barr directed the Bureau of Prisons to schedule the executions of five inmates convicted of murder and other crimes. The executions have been scheduled for December 2019 and January 2020.
The department also announced a new execution protocol, replacing the three-drug cocktail previously used in federal executions with the single drug, pentobarbital.
Source: William Barr orders first federal executions in nearly two decades