Emails between an employee at the United States (US) Centers for Disease Control and Prevention (CDC) and Twitter have revealed that at least one CDC staff member and the US Census Bureau had access to Twitter's dedicated "Partner Support Portal" which allows approved government partners to flag content to Twitter for censorship.
The emails were released by the nonprofit organization America First Legal and show Twitter enrolling a CDC employee into this portal through their personal account in May 2021 (pages 182-194).
On May 10, 2021, the CDC's Carol Crawford sent Twitter employee Todd O'Boyle a list of example posts highlighting "two issues that we [the CDC] are seeing a great deal of misinfo about." O'Boyle responded by saying that enrolling in Twitter's Partner Support Portal is the best way for Crawford to get posts like this reviewed in the future.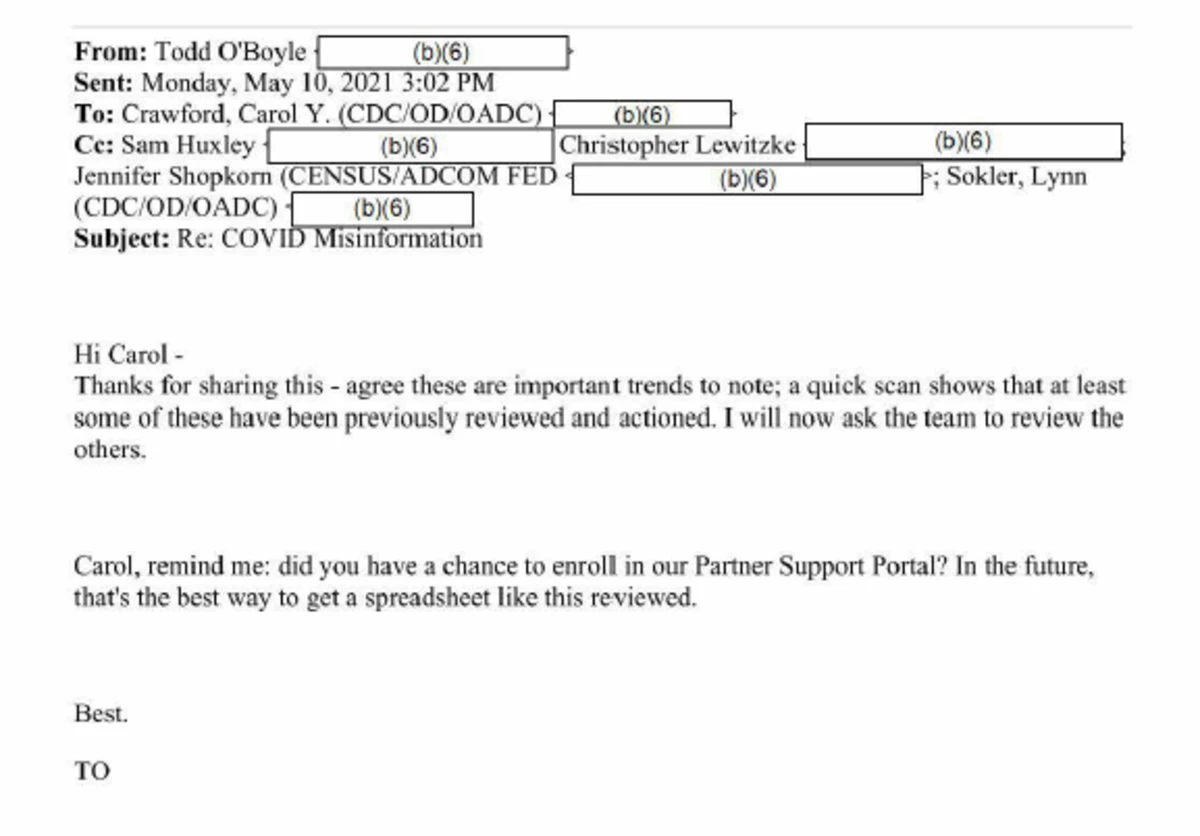 Source: CDC and Census Bureau had Direct Access to Twitter Portal Where they Could Censor at Will – The Free Thought Project